No results were found for the filter!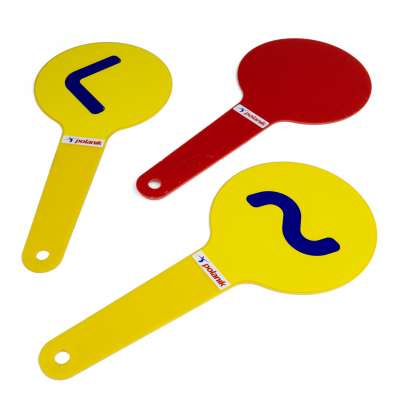 Polanik Race Walking Judges Paddles
Judges paddles for signalling different rule violations: Yellow paddles for bent knees and loss of contact and a red paddle for disqualification.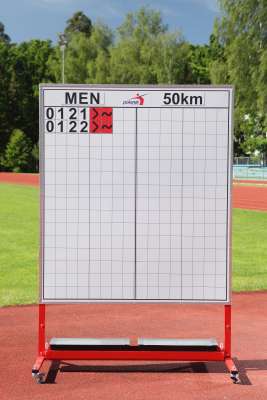 Polanik Race Walking Information Board
Large and clearly readable information board for race walking events. Displays information about violations of up to 30 race walking athletes (four violations per athlete). Allows spectators and competitors a better oversight of the...